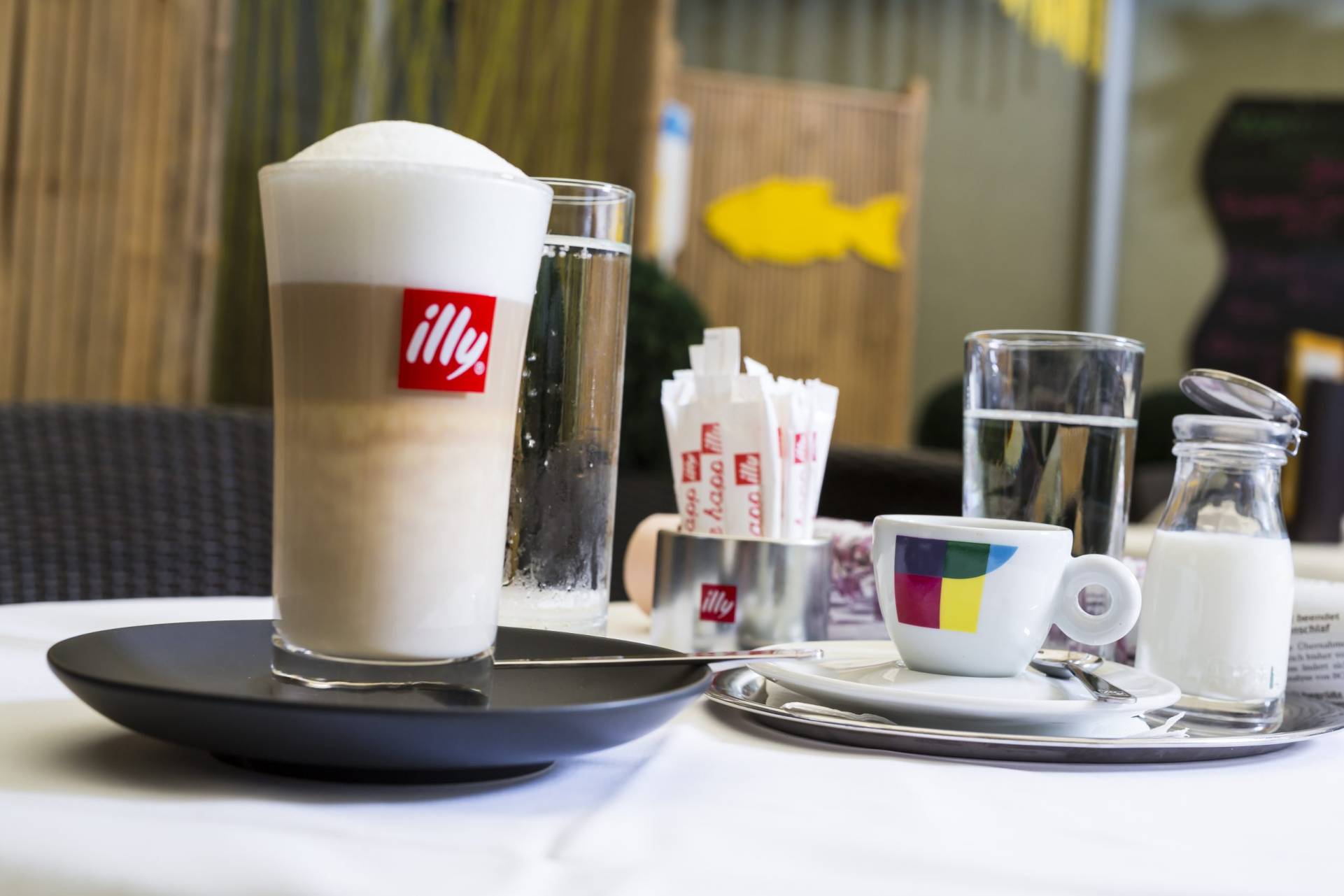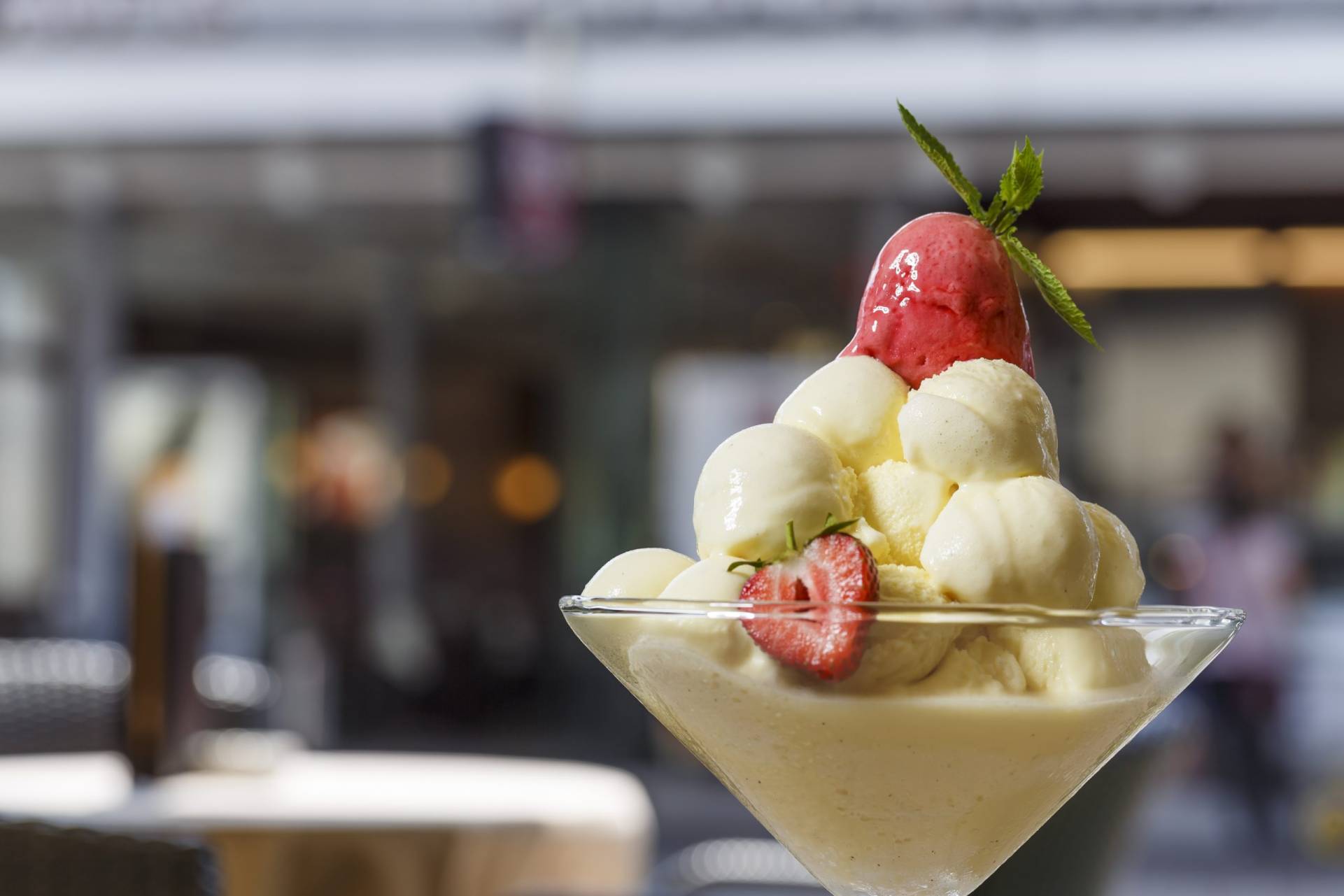 Full 1
ILLY CAFÉ, ICE CREAM, DRINKS – as of June 2023

Full 1
ITALIAN ICE CREAM – from own production

Full 2
TOP LOCATION – right on the Corso of Velden

CAFÉ MORO
---
Café Moro is a popular meeting place at any time of day and from our covered garden you can enjoy a magnificent view of the Corso of Velden in any weather.

Since 1791, the Moro family has been pleased to welcome their guests here.
ICE CREAM SPECIALTIES
---
We offer a wide selection of delicious ice cream sundaes for young and old, iced coffee, and 24 different flavours of ice cream.

Our ice creams are made according to our own recipe and garnished with fresh seasonal fruits and ingredients. The ice cream is also available in a cup or cone or in the insulated tub to take home.
ILLY CAFÉ SPECIALTIES
Espresso, Macchiato, Cappuccino or Café Latte, or maybe a Café Affogato – you should not miss our freshly roasted Illy Café specialties.
Our coffee specialties from ILLY are available at the bar, on the terrace and also for takeaway.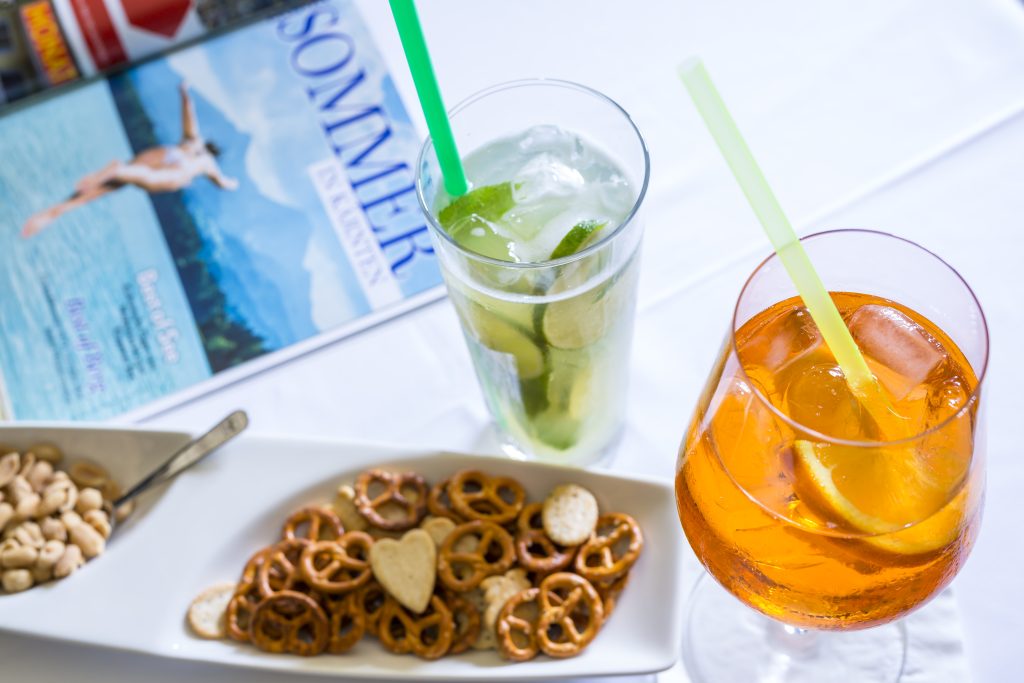 CHILL-OUT & DRINKS
---
With a wide range of newspapers and magazines as well as free Wifi, Café Moro is also an ideal place to relax, read, work and meet friends.

With a good glass of beer, wine, Prosecco, Aperol Spritz or drink of your choice, you can enjoy the hustle and bustle of Velden's Corso from the front row.