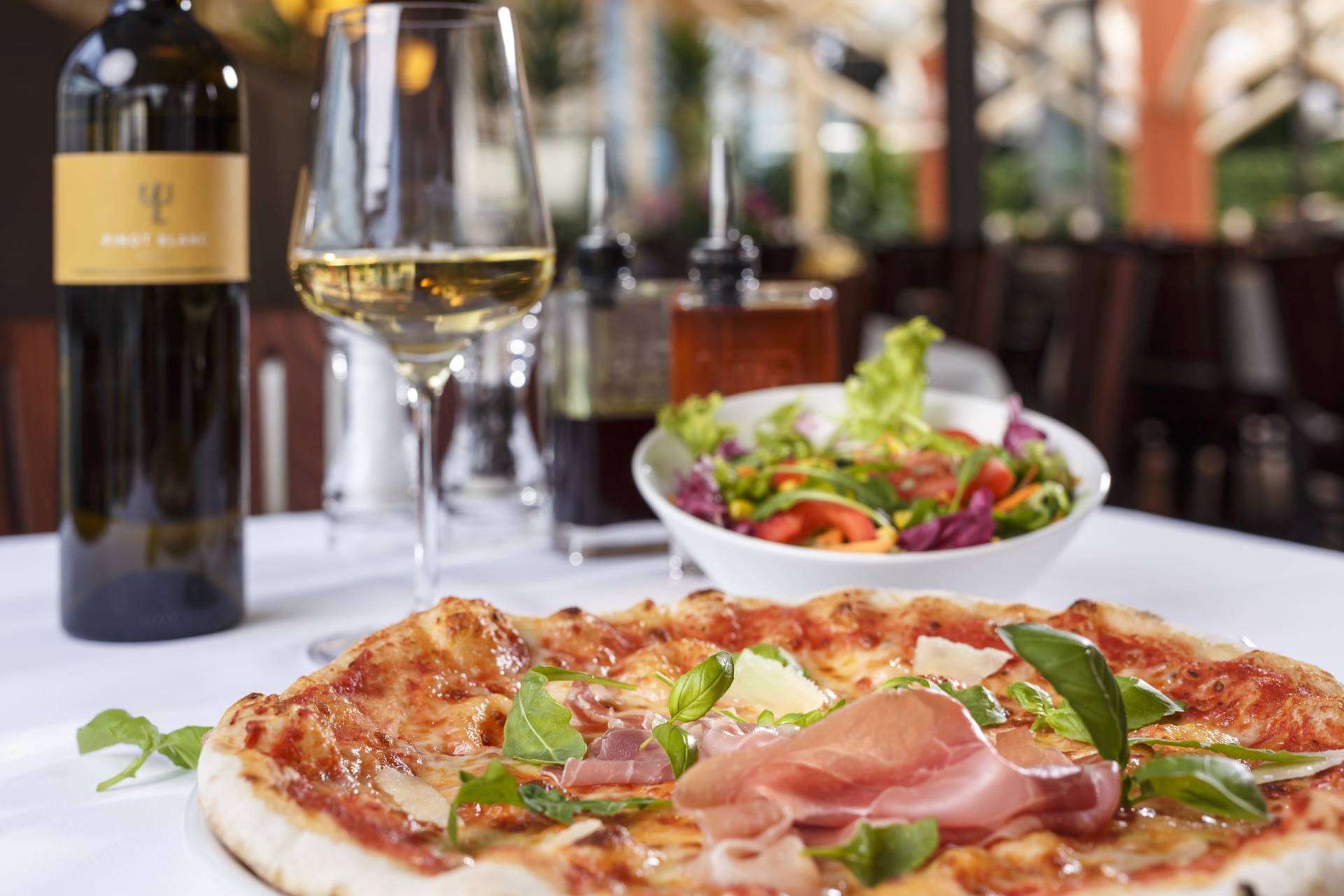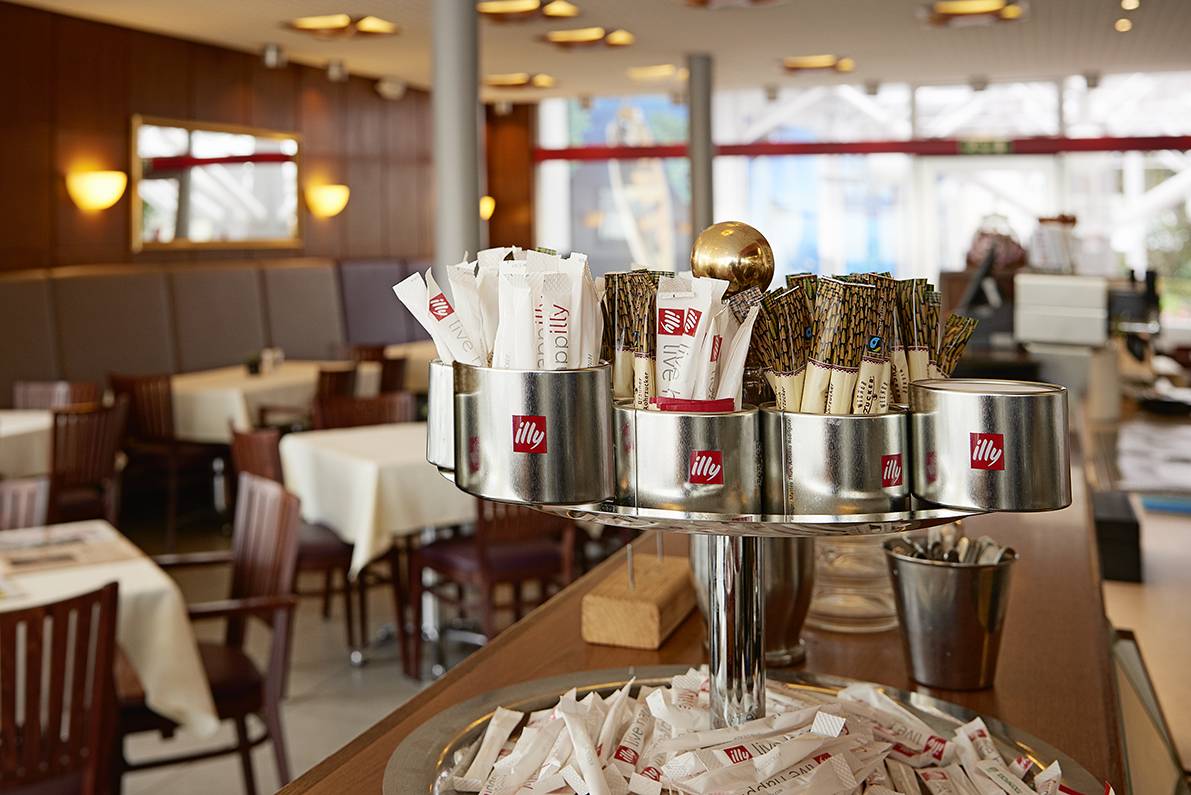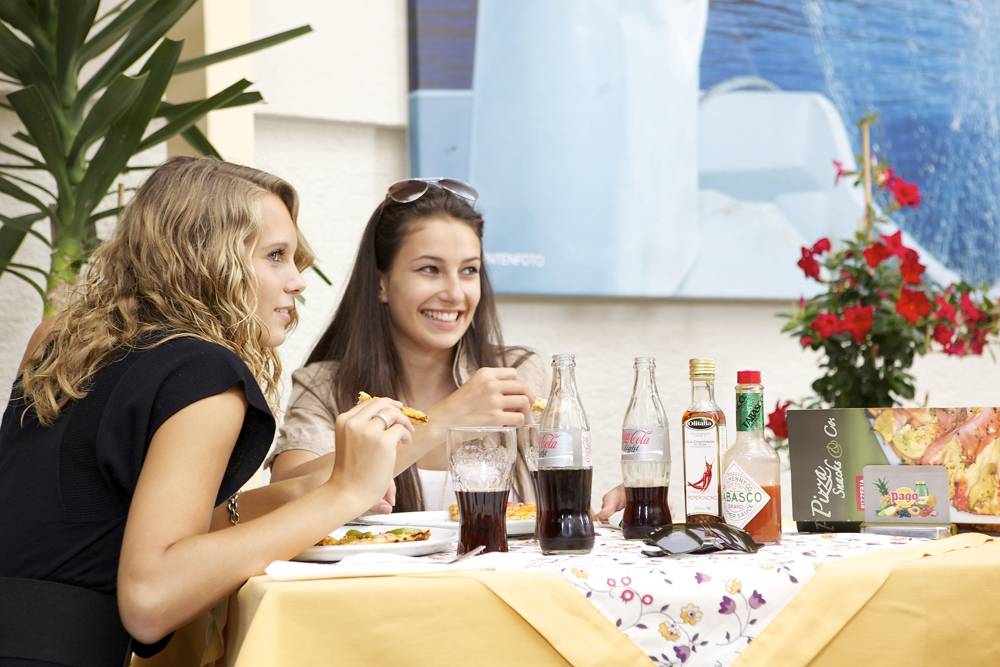 Full 1
PIZZE, PASTA & CO – from April 28, 2023

Full 1
ITALIAN PLEASURE – in the center of Velden

Full 2
GUEST GARDEN – covered and with children's playground

PIZZERIA MORO
---
Pizzeria in the center of Velden with a beautiful garden, a large selection of pizzas, pasta, freshly roasted Illy Café, and homemade Italian ice cream – everything is also available for takeaway.
Directly in the center of Velden, next to the casino, we await you in our pizzeria with 150 seats, which has been enjoying great popularity among vacationers as well as local guests from the town and the region since 1971. At Pizzeria Moro you can take a seat inside, enjoy the lively hustle and bustle of Velden from the terrace or make yourself comfortable in the covered garden with a spacious children's playground in the courtyard.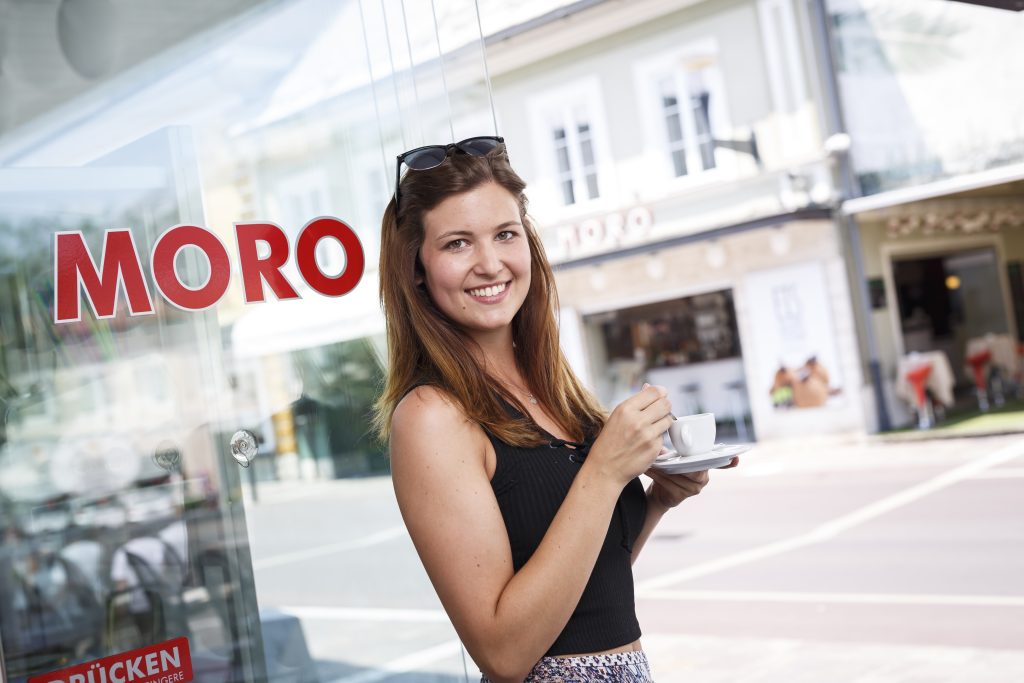 Our culinary offer is mainly Italian with a wide selection of pizzas, pasta, meat dishes, salad compositions and children's dishes. You can enjoy the ice cream in the restaurant in the form of delicious and creative ice cream sundaes, which we prepare with fresh seasonal fruits, or take away. Our honest, fast cuisine has been a tradition in Velden for years and is characterized by consistent quality and a wide range of dishes. Groups and families are very welcome.
PIZZE, PASTA & CO
Our pizzas are homemade according to original Italian recipe and we use mainly original Italian ingredients of the highest quality.
Choose from a range of different oven-fresh pizzas, pizza bread, and various pasta dishes.
In addition, there are the classics that have been popular for years, such as "Turkey Wiener Schnitzel", mixed grill or Italian toast, as well as fresh salad compositions.
Vegetarians will also find a varied offer on our menu.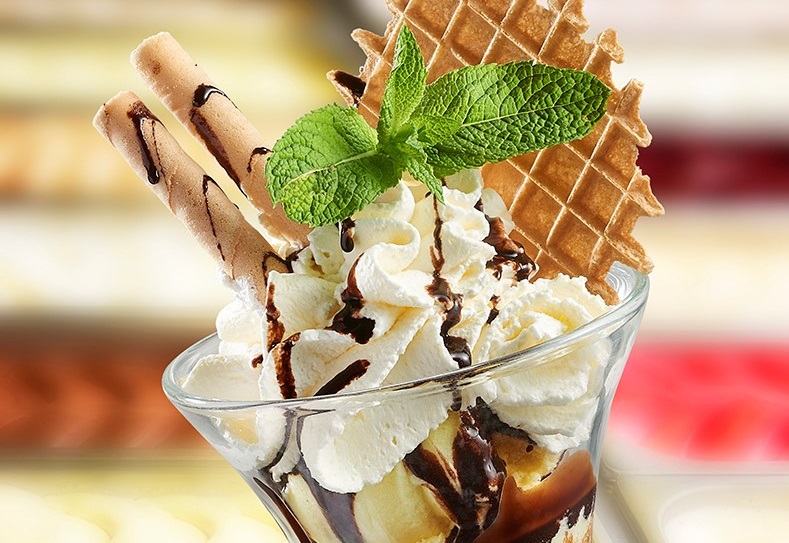 ITALIAN ICE CREAM SPECIALTIES
---
Moro's ice cream has been a tradition since 1960 and is produced in-house according to an original Italian recipe.
The ice cream offer in the restaurant ranges from the classic iced coffee and mixed ice cream of your choice (over 24 flavours) to creative ice cream sundaes such as Mozart sundae or spaghetti ice cream.
Our delicious ice cream in a cup or cone on the go and also in insulated tubs to take home.

CHILDREN'S PLAYGROUND
---
On our menu you can also find some special dishes for children.
Children want to move and have fun. That's why we have a playground waiting for our little guests right in the garden in the courtyard, where they can play and romp around undisturbed.
While the parents are still enjoying their meal, Aperol Spritz, coffee or ice cream in peace, the children can explore the fun, colorful playground with their friends. This guarantees enjoyment for the whole family.